100% confidential & Secure Case Evaluations
Begin with a brief, secure online questionnaire
Receive a prompt, private case evaluation
File an individual compensation claim if eligible
The Chronic Lymphocytic Leukemia (CLL) and RoundUp© Connection
Chronic lymphocytic leukemia (CLL) — one of the most common leukemia in adults — is a cancer that starts in bone marrow cells and then transfers into the blood.
CLL can be a slow-building cancer that often goes unnoticed for many years, giving the condition that ability to spread throughout the body.
Other characteristics of CLL include:
The lab test for CLL looks for proteins called ZAP-70 and CD38 — condition sufferers will have low amounts of these vital proteins

CLL tends to be tougher to treat and cure than other more acute form of leukemia

CLL can be myeloid or lymphocytic depending on which bone marrow cells the cancer starts
Research has proven that Chronic Lymphocytic Leukemia has a tendency to form and progression victims that have been exposed to RoundUp© on a consistent basis.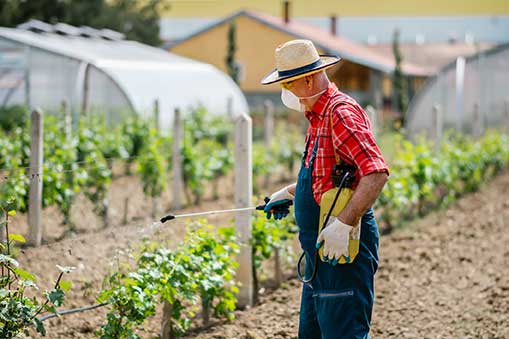 Courts Order Bayer© to release an additional $4.5 billion for RoundUp© lawsuits
Victims developing Chronic Lymphocytic Leukemia (CLL) after using RoundUp© may qualify for compensation — Bayer© continues to respond to the surge of cases filed within the extension window..
Evidence has proven a solid connection between RoundUp© and certain types of cancers — including Chronic Lymphocytic Leukemia — but the window for juries to continue to consider compensation claims will be closing fast.
Complete a free, professional online case review form below to check eligibility for compensation.
Please seek the advice of a medical professional before making health care decisions. This advertisement is not associated with Roundup®, Monsanto®, or Bayer®, or any government agency.
ATTORNEY ADVERTISING. This Website is not intended to provide medical advice. Consult your doctor or physician before starting or stopping any medication.
Discontinuing a prescribed medication without your doctor's advice can result in injury or death. Recoveries are not an indication of future results. Every case is evaluated on its own facts and circumstances. Valuation depends on facts, injuries, jurisdiction, venue, witnesses, parties, and testimony, among other factors. No representation is made that the quality of legal services to be performed is greater than the quality of legal services performed by other lawyers. Shield Legal does not itself provide legal services. Cases will be referred to third party attorneys and law firms. Do not rely on this advertisement in making any medical decision. Please call your physician before making any medical decision, including altering your use of any drug. Court costs and case expenses may be the responsibility of the client. Not available in all states. This advertisement is not intended as a testimonial, endorsement or dramatization, and does not constitute a guarantee, warranty, or prediction regarding the outcome of your legal matter, either express or implied. Anyone considering a lawyer should independently investigate the lawyers' credentials and ability, and not rely upon advertisements or self-proclaimed expertise.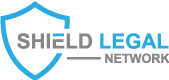 © 2019 Shield Legal LLC. All Rights Reserved.