For decades, Americans have trusted staples like talcum powder to be safe for use. However, scientists and doctors have now found a link between talcum powder and cancer. For over 40 years, there have been debates and suspicions in the medical field regarding the safety of talcum powder in relation to the development of cancer and other illnesses.
Talcum powder, often referred to as Talc, has been used in cosmetic and health-related products for many decades. Some common sources of talc around the house include baby powder, body powder, and even facial powders.
Talcum powder itself has a variety of names, including baby powder or body powder. Talcum powder itself comes from the mineral Talc, which is composed of magnesium and oxygen. However, many forms of talc from various suppliers and companies have been found to contain asbestos, a highly toxic material that has been strongly linked to cancer development.
One of the largest producers of talc, Johnson & Johnson®, had conducted a study on their own talc mine, only to find that two types of asbestos fibers were clearly present in the talc mine. Due to this blatant contamination, some consumers may be exposed to asbestos without even knowing it.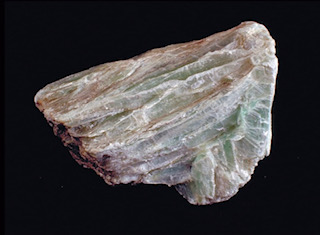 Even with asbestos being present in talc mines, talcum powder manufacturing companies spent millions promoting their dangerous products for years, often using images of smiling babies and women.
Studies began in the early 1970's to investigate talc and talcum powder. Scientists soon began to notice increased risks of ovarian cancer if women had used a talc-based product. The International Agency for Research on Cancer (a World Health Organization) has confirmed that talc is a carcinogen.
A decade later, a researcher at Harvard noted a 30% increase in cases of ovarian cancer for women who had used talc-based products (which includes talcum powder). It was also found that in 1997, a Johnson & Johnson® memo stated that the company was fully aware of the risks attached to their products, but stated that the risk was not high enough to stop the creation of their talc-based products.
Other studies would help confirm the Hardvard scientists findings. For instance, a 2013 study by Cancer Prevention Research found that the "use of genital powder was associated with a modest increased risk of epithelial ovarian cancer relative to women who never used the powder.
Taclum Powder Lawsuit Payouts
In 2013, the first talc lawsuit was won in court. Johnson & Johnson® defended their product by stating that the link between cancer and talc was limited. However, the jury was convinced otherwise. As the lawsuit continued to take place, Johnson & Johnson® was still selling dangerous talc products on store shelves.
Since the first lawsuit against Johnson & Johnson®, there have been multiple lawsuits which led to compensation for many victims. Some notable cases involving talc include:
$4.69 billion to a group of 22 women who were diagnosed with ovarian cancer after using talc products.
$417 million to a woman who developed cancer after using a talc-based product
$72 million for the family of a woman who died after using talcum powder for multiple decades
With more and more consumers becoming aware of the dangers of talcum powder, thousands have now received compensation for medical expenses, lost wages, and punitive damages. A family can also be eligible for wrongful death compensation if a loved one died as a result of using a certain product.
With medical injury lawsuits related to talcum powder and talc-based products, each and every single case is unique. Shield Legal can help you or a loved one get the justice you deserve with a free consultation. To learn more about how we can help, contact Shield Legal today.